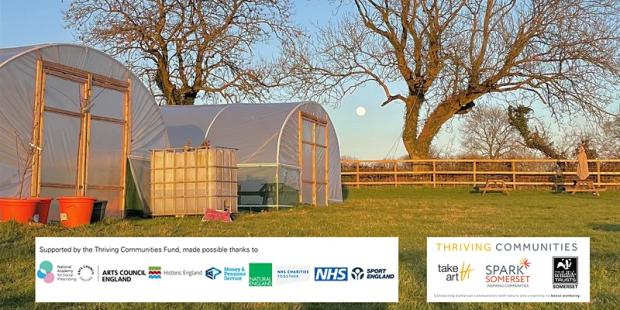 Join a 6 week course starting on Saturday October 16th, running from 10-2pm.
Get some hands-on experience, building outdoor raised beds and filling them with edible plants.
It's taking place at Eco Food Creations Forum Lane, Shepton Mallet, BA4 4JG
Are you aged 18-35, currently unemployed, looking for opportunities to boost your well-being or enhance your CV?
Spend some quality time outdoors, meet local like-minded people and learn new skills.
This course will offer the opportunity for you to learn new wood cutting skills, assemble raised bed, learn how to fill raised beds with organic matter and plant out edible plants.
Funded by Thriving Communities, spaces are limited - book your place!