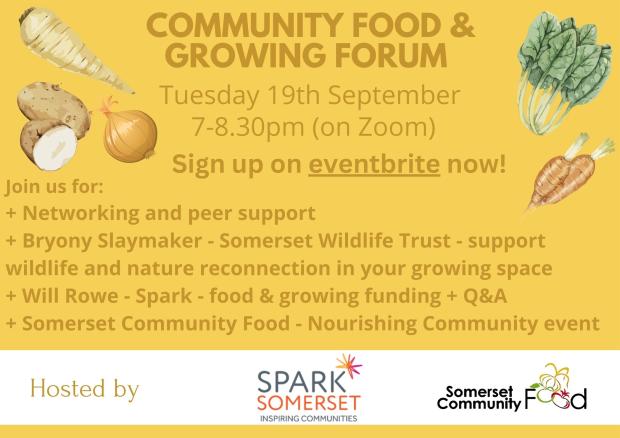 We hope you've had a productive and fruitful summer and you can join us at the next Community Food and Growing Forum on Tuesday 19th September at 7pm, on Zoom, in partnership with Spark Somerset. Please book here.
It's an opportunity for peer support and networking, plus we have interesting and informative speakers joining us:
Bryony Slaymaker - Somerset Wildlife Trust - how you can support wildlife and nature reconnection in your growing space
Will Rowe - Spark Somerset - will have information on food & growing funding, followed by a Q&A
We'll be updating you on our Nourishing Community event on Saturday 18th November and how you can get involved and contribute your ideas.