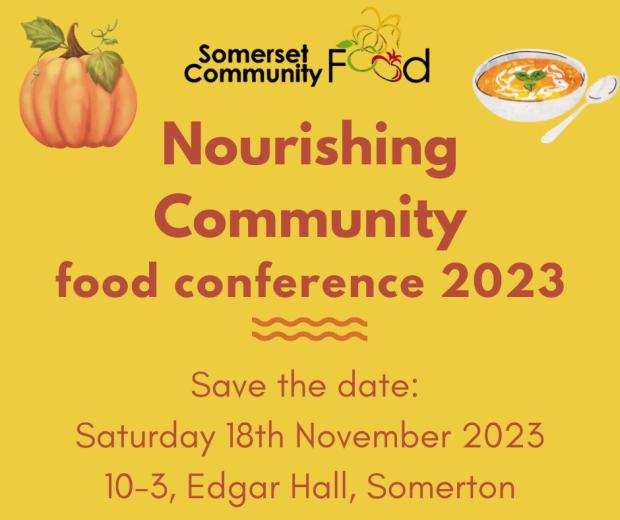 Book your place at this year's community food gathering, at the Edgar Hall in Somerton, on Saturday 18th of November 10-3pm.
We've named it 'Nourishing community' as we'll hear from community food projects who are growing and cooking with, and feeding their communities – both success stories and the obstacles overcome. Plus, you'll feel nourished, with plenty of practical activities and a delicious, prepare and share lunch! Please get in touch if you have something you would like to contribute to the day - info@somersetcommunityfood.org.uk
Feedback from last years event was that it was an opportunity to network, connect and learn from others carrying out similar work across Somerset. Participants said that they left feeling uplifted and inspired: "Events like these inspire me to keep going and leave me feeling positive and that I'm on the right track and that I'm not alone in what I do."
You can book your place and find more information here.