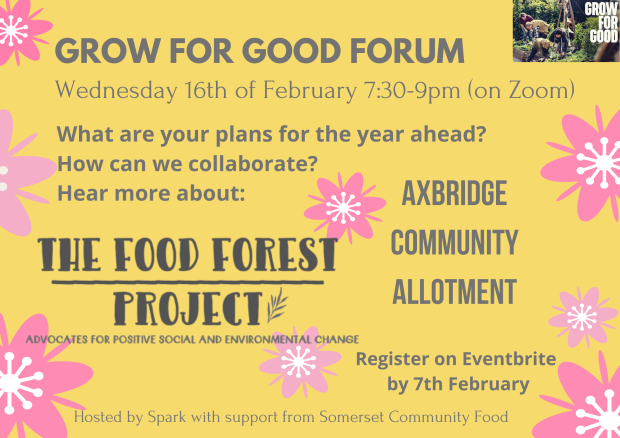 Join us at our next Grow for Good Forum (Zoom) on Wednesday 16th February, 2022, 7:30-9pm - Book your space
We will hear from 2 more inspiring Somerset community growing projects:
David Parkin, Axbridge Community Allotments. The group collectively grow organic fruit and vegetables with the community, for the community across two plots in Axbridge. They meet on Thursday mornings and work on a rota during the growing season. They hold informal and social gatherings at various times.  
Tristan Faith - founder of The Food Forest Project. The organisation designs and plants community food forests using permaculture principles. The planting is designed to be low maintenance, with a variety of perennial and edible plants, making food available for the local communities. The team have also begun setting up a permaculture market garden in Shepton to grow food solely for the local food bank.