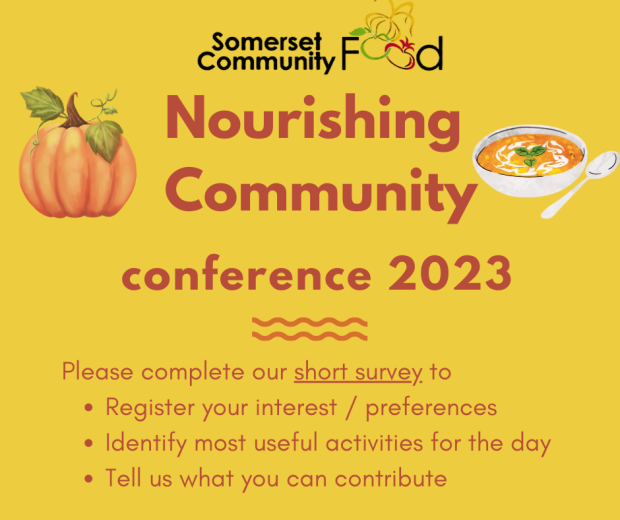 Have your say...
We are planning the next in-person community food and growing conference for autumn 2023.
The aim is to bring together people from community food projects across the county to share experiences, learn from each other and discuss ways we can work together more effectively. It will celebrate what we do, and we will prepare a tasty communal lunch and eat together.
Please complete our questionnaire to help us plan the day, thank you - https://s.surveyplanet.com/fzc1ta7a
Or contact us - info@somersetcommunityfood.org.uk if you have suggestions or can offer your expertise.