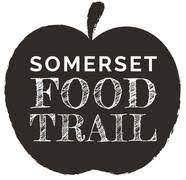 The 2023 Somerset Food Trail Festival is starting this Saturday and runs 14th - 30th July, with plenty of opportunities to visit community growing projects (as well as many local food businesses) across the county. This fortnight of events celebrate and support local food grown using sustainable growing methods, with the environment and wildlife in mind.
Bishops Palace Community Garden - Tours of our Community Garden - Mon 17 and Thurs 20
The Food Forest Project - Open day on Sat 22 - eat locally made cakes / drinks, enjoy the market garden and find out about community resilience.
Paddington Farm Trust - Farm tours / apple juice tastings - Mon 17 & 24, volunteer mornings on Wednesdays and the People's Picnic Party on Sun 30.
Plotgate Community Farm - Pizza Feast - Tues 25 July from 4pm, with ingredients sourced very close to hand, enjoy the food, cider and apple juice.
Root Connections - volunteer mornings - Fridays 14, 21 and 28, and Tuesdays 18 and 25.
Skool Beanz - Open day - Sun 23, bring a family picnic and enjoy your lunch amongst the flowers and veg.
Transition Town Wellington - Family picnic day and forest garden tour & talk, with live music and stalls - Sunday 23.
Wellington Community Food - Free family activities / tours - Sunday 23, bring a picnic and find out more about our plans for the community farm.
Wild Roots - Open days Sun 16 and 30 during weekly Growing for Wellbeing sessions, enjoy the healing flower garden and wildflower meadow.