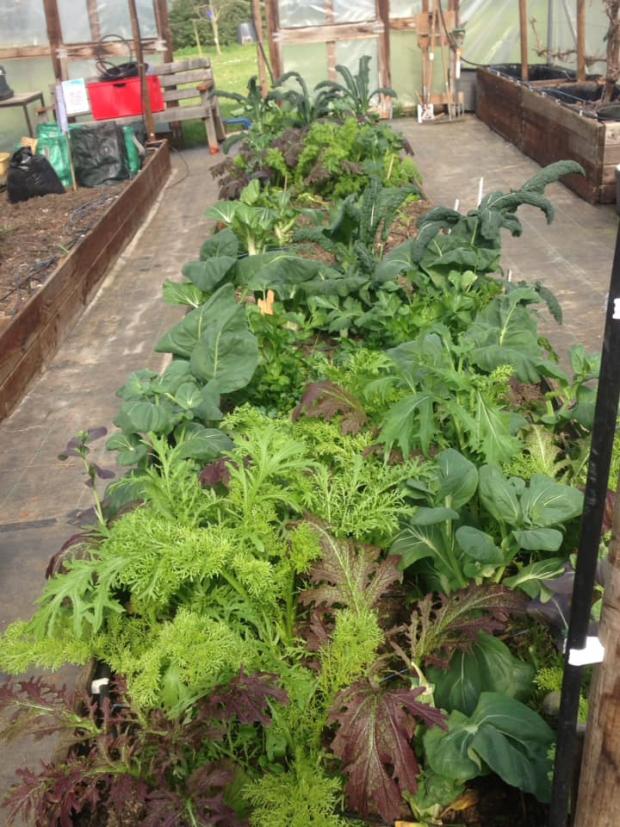 Location: Castle Cary, up the little pathway in front of Ansford Academy
What do they do?  Run a shared growing space for the whole community. These are not allotments, everyone shares the work and the wonderful food they grow. You can do as much or as little as you are able.
When do they meet?  Every Saturday between 2pm – 4pm.  Usually stopping for a welcome cuppa at 3ish and often have a tasty snack whilst discussing jobs that need doing.  Although when you know your way around you are welcome to pop up and enjoy the fresh air and exercise whenever you like.
Who can join?  Everyone is welcome to join from the very young to older members of the community. They also encourage groups to get involved – Pre-school, Beavers, Brownies etc.
Wheelchair Access: Please contact us to discuss access.
Get in touch:  Laura Tilling: tillinglaura@gmail.com or find us on Facebook
(11/4/22)
51.096390707619, -2.5107676898163
Maggs Lane,
Castle Cary,
BA7 7JJ