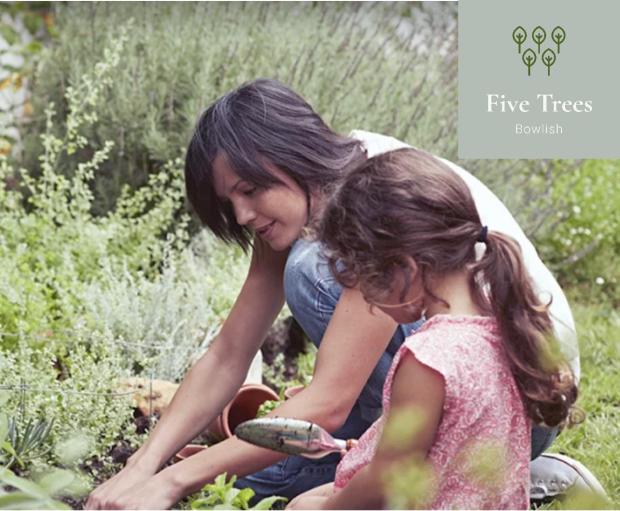 Location: Bowlish, near Shepton Mallet
What do they do: Five Trees Bowlish is a very long edible public footpath which is a community project funded both privately and by various organisations. It seeks to grow many fruit trees and bushes which will permanently be accessible by local walkers.
When do they meet: Volunteer days are advertised on their website.
Who can join / volunteer? Anyone can volunteer. Families are welcome and parents and carer's are responsible for ensuring the safety of their children whilst on-site. Charitable organisations are also welcome to use the site for their own activities. 
Is there wheelchair access? There is no wheelchair access but there is accessible parking and needs may be met on a case by case basis. Email for details. 
Get in touch / email, phone and website details:
Email: fivetreesbowlish@gmail.com
Facebook: www.Facebook.com/fivetreesbowlish 
Website: https://www.fivetreesbowlish.com/
51.203717656138, -2.5541167223741
Forum Lane, Bowlish,
Shepton Mallet,
BA4 4JG