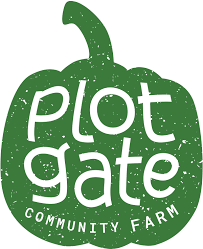 What do they do?
You can subscribe as a member to receive regular veg boxes, or get your hands dirty by volunteering on the farm to help grow the community veg. You can even enrol with them to train up in horticulture, if you'd like to take your learning to the next level.
When do they meet?
The farm is open to volunteers on Mondays, Wednesday and Fridays from 10am -5pm.
Who can join? i.e. to volunteer
Anyone, although our veg collection points and delivery routes are geographically limited
Is there wheelchair access?
No
Location:
Plotgate Community Farm, off Mill Road, Barton St David TA11 6DF
Get in touch:
info@plotgatecommunityfarm.org
website: Plotgate Community Farm - CSA
*See the funding page for more details
51.08890446674, -2.6503498690821
off Mill Road,
Barton St David,
TA11 6DF