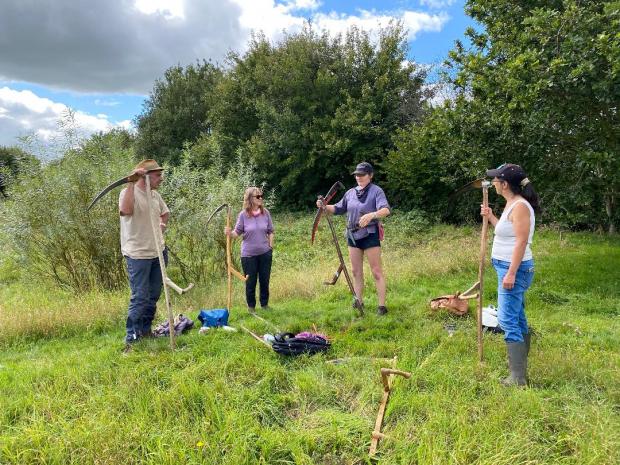 Location- Wellington
What do they do? Community food growing projects on 8 sites, including fruit and nut trees, fruit bushes and herb beds. A new forest garden project is being launched in 2021. We run talks on growing vegetables 4 times a year and a public apple juicing event every autumn, along with our apple juicing project to sell juice from otherwise waste fruit. You can find out more about our group here https://ttw.org.uk/food-group
When do they meet? Saturday and weekday mornings.
Who can join? Everyone of all ages and backgrounds, no experience needed.
Is there wheelchair access? On two sites, Burrough Way fruit bushes and Post Close cherry and plum trees. Mount Pleasant herb bed can be accessed from the edges. We are working on making the new forest garden site wheelchair accessible for the future.
Get involved by contacting Email community.ttw@gmail.com
Facebook "Transition Town Wellington" and our group page "Transition Town Wellington Community"
Instagram @wellingtontransition
Or join our community gardeners Whatsapp group.
*See the funding page for more details
50.96905527649, -3.232077330901
Transition Town Wellington,
Various areas in Wellington,
Wellington,