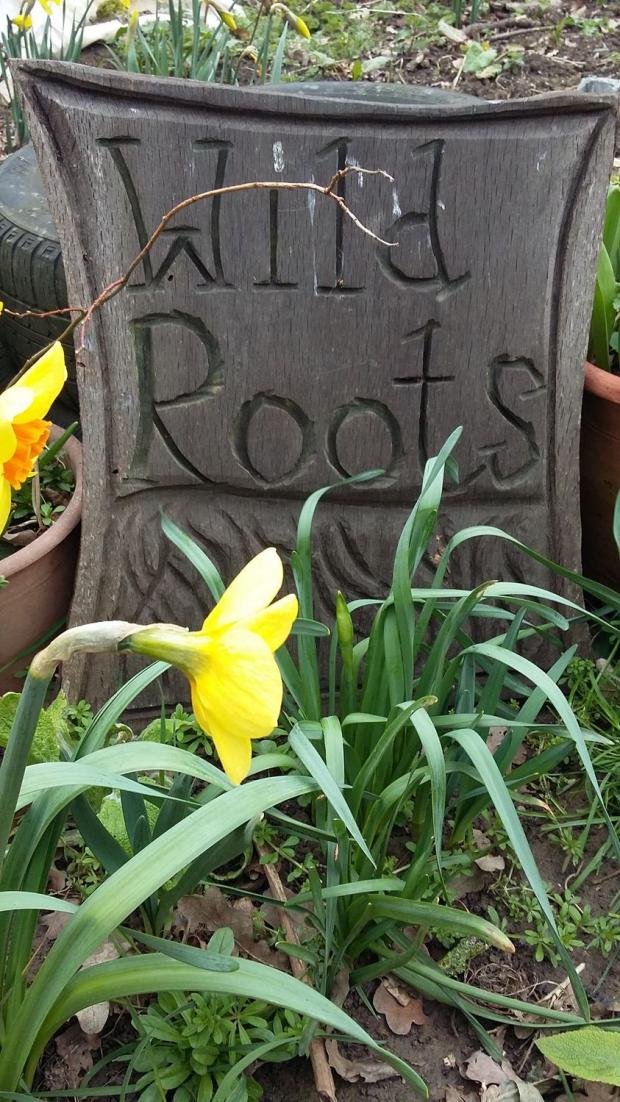 What do you do?
Primarily a growing project, this includes a polytunnel and gardening areas, for fruit, vegetables & flowers.  Due to the link with Forest School (out of which the project originally arose), there are also people interested in crafts and trees.  The overlap occurs in areas such as tool making, tool care & repair, outdoor furniture, fireplaces, cooking etc.  There is also an emphasis on skills, and helping young adults ease themselves into independence and employment.  However all age-groups are welcome and represented, and as we are a small educational charity in a sparsely populated area, we have become used to adapting what we do and how we operate to suit the people who are referred to us, and the staff and volunteers who are available – and also to finding alternative or supplementary provision / activities for people.
When do you meet?
In term time, on Mondays, group times are 10.30 to 1 p.m. at the moment.  Other times by arrangement.  Visits welcome by prior arrangement.
Who can join? 
Open to all, focus is on wellbeing and those with mental health problems.  Children should be accompanied.  People with special needs and / or disabilities should be referred to us, or accompanied on the first visit.  Self-referral is also welcomed, but group numbers might be limited if necessary to ensure needs of participants are met.  The site is Covid secure.
Is there wheelchair access? 
Yes, but although flat terrain is sometimes uneven.
Contact details: Ursula ursula@wilderwoods.org
51.098215509878, -2.6433695856625
Wild Roots Field Project (run by Wilderwoods Forest School),
By the River Brue at Catsham, on Honeymead Lane right opposite the allotments,
BA6 8PQ,