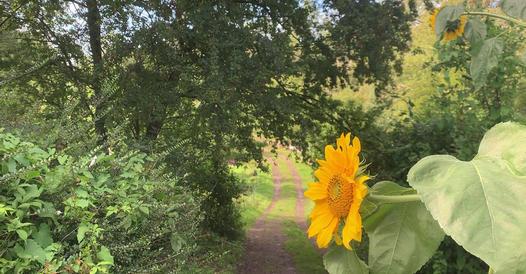 Location: Windsor Hill Lane, Shepton Mallet
What you do: Windsor Hill Wood is a small charity set in almost 10 acres of priority habitat woodland within Mendip AONB that offers family-based residential refuge to people in crisis. We have a maximum of 5 people living with us at any one time. We also provide learning opportunities, workshops and volunteering activities for 20 day visitors per week. Some suffer from anxiety and depression or struggle with addiction issues. Some have been homeless or socially isolated; others have lost confidence and need respite to gain self-worth, learn new skills and feel able to contribute to the community and the wider world.  We offer a therapeutic place of acceptance, mutual sharing of skills and a place to heal, learn and grow through managing the woodland, growing vegetables, animal husbandry, cooking communal meals, green woodworking and carpentry to name a few. 
When you meet: Volunteer Afternoon every Wednesday 1.30pm - 4pm. Periodic skills workshops on Wednesdays and Saturdays
Who can join / volunteer? Anyone!
Is there wheelchair access? Yes in the main outside area
Get in touch:
Email: contact@windsorhillwood.co.uk
Phone: 07305 217150
Website: www.windsorhillwood.co.uk 
51.205411326523, -2.553587986893
Rock House, Windsor Hill Lane,
Shepton Mallet, BA4 4JE,