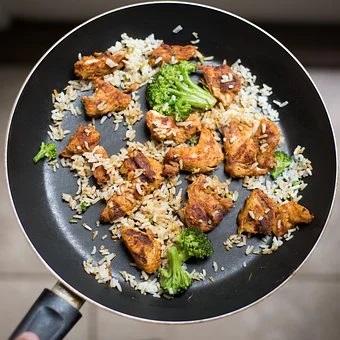 We all need to play our part in reducing the food that is wasted.
Please visit our 'Better consumed than composted' page for further information on how you can donate your surplus produce to groups who can make good use of fresh ingredients.
Love Food, Hate Waste
Love Food, Hate Waste is an online movement dedicated to supporting people to reduce their household food waste. They have numerous resources, including recipes, food storage advice, and guidance on how to use up all of your food - 'compleating'. Follow them on social media for regular updates and inspiration. 
Community Fridges
The Frome Community Fridge launched in 2016 and was the first in the UK, the fridge team continue to collect surplus food and maintain their fridge/s, thus allowing the redistribution of surplus food to local residents. Community fridges are volunteer-led initiatives which provide an accessible space for surplus food to be stored and collected by the public. They both reduce food waste and increase access to food in communities.
Community Pantries also utilise a surplus food and redistribution method.
Food share schemes:
FareShare runs a network of food redistribution across the UK and the nearest hub is in Bristol, serving the northern areas of Somerset. It collects food surplus from larger retailers and delivers to community projects including food pantries and food banks. They offer a paid for members' delivery service as well as the opportunity to collect free surplus food directly from your local supermarket via FareShare Go.
OLIO is a free food sharing system, supporting businesses such as supermarkets to distribute their unsold, end-of-shelf-life food instead of disposing of it. It rehomes items to their local community. Supplies must be reserved and collected via the app, it's simple to use and get involved:
Too Good To Go is another free app for reducing food waste and aims to redistribute food from businesses and restaurants which would otherwise be disposed. Food providers list their surplus items at heavily discounted prices, but you won't know exactly what you'll be getting until you collect your bag.
It's easy to register your business, and because you enter your estimated surplus before you start, there's no ongoing commitment! You can easily adjust on the day though, if anything changes.